Topaz labs have made a range of specialist image processing software over the years. Topaz Studio 2 adds to their offerings with a general image editing suite that allows a non-destructive image editing workflow.
It provides a similar range of basic filters to adjust tonality, contrast, colour, denoise, and sharpening as well as a range of artistic filters, textures etc.. The software comes with a wide range of presets (they call them looks) that you can apply with a single click, and these looks can be applied additively if you want. The package allows layers and has masks for local adjustments.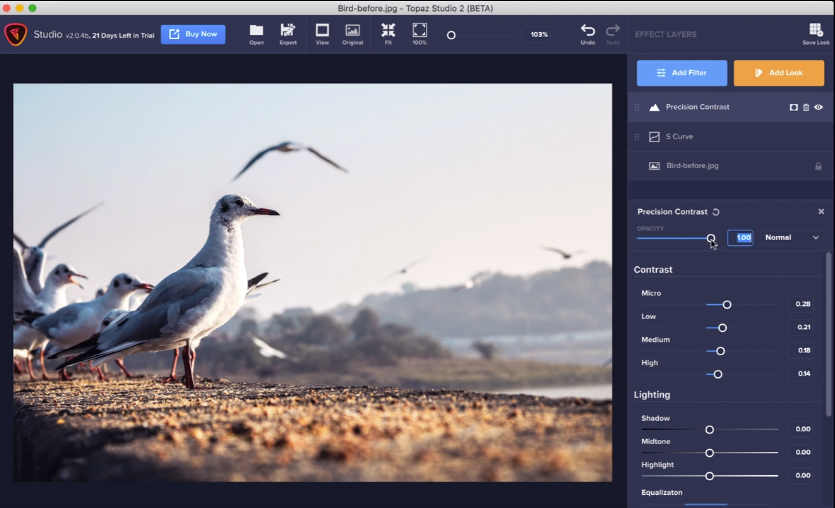 Topaz Studio works well as a plugin for Lightroom and Photoshop.
It lacks a number of functions that I consider important. There is no digital asset management (file management) so if you decide to use this as your main editor you may want to couple it with other software for file / image management.
A free 30 day trial is available so you can try the software. If you decide to purchase, there is a one-off cost.
Beside Topaz Studio 2, Topaz make a number of other standalone/plugin AI based applications with specialised functions including denoising (Denoise AI), sharpening (Sharpen AI), enlarging/interpolating (Gigapixel AI), and converting a JPEG to a RAW file (JPEGtoRaw AI).